1-On-1 Guidance From A Live Person.
Our mobile training app connects you to your trainer on any smartphone, tablet, or computer with online access! Many people hire a personal trainer to meet with them only a few times per week. Now, don't get us wrong…that's great training! But what happens when you are exercising without your trainer there?
With Up For It, you'll have access to direct messaging, your coach's input, and even group chats with other members daily!
How It All Works!
---
1. INITIAL CONSULTATION
Once you register for any of our online personal training or nutrition programs, we'll send you an email that has several forms for you to fill out. These forms will tell us about your current health, your past exercise habits, and more. This will help us get a better idea of how to approach creating a custom program just for you. We will also schedule a time where we can get together for a Skype call or phone consultation.
2. GET CUSTOMIZED WORKOUTS AND NUTRITION
After we have had a chance to go through all of your information (usually 24 hours) we will deliver a one-off workout and/or nutrition program designed specifically for you. You will receive email instructions on how to download and install your mobile app, how to access your plan online, and how to use all the features. 3. TRACK YOUR PROGRESS AND SEE AWESOME RESULTS Now that you're off to the races, you'll be able to see your entire plan from day one. Each workout, you'll be able to input your reps, weight, times, etc. You'll also be able to input your body measurements, upload before and after pictures, and much more!
3. STAY MOTIVATED WITH REAL TIME MENTORING AND SUPPORT
Our online personal training app allows you to stay in close contact with your real life trainer 24/7 with instant messaging. You'll also become part of our Up For It online community with chat groups, and a special Private Facebook Group.
---
After enrolling in this program, we will send you an email on how to download your app and get set up to start training!
If you have any questions, please don't hesitate to email me at: [email protected]

Your Instructor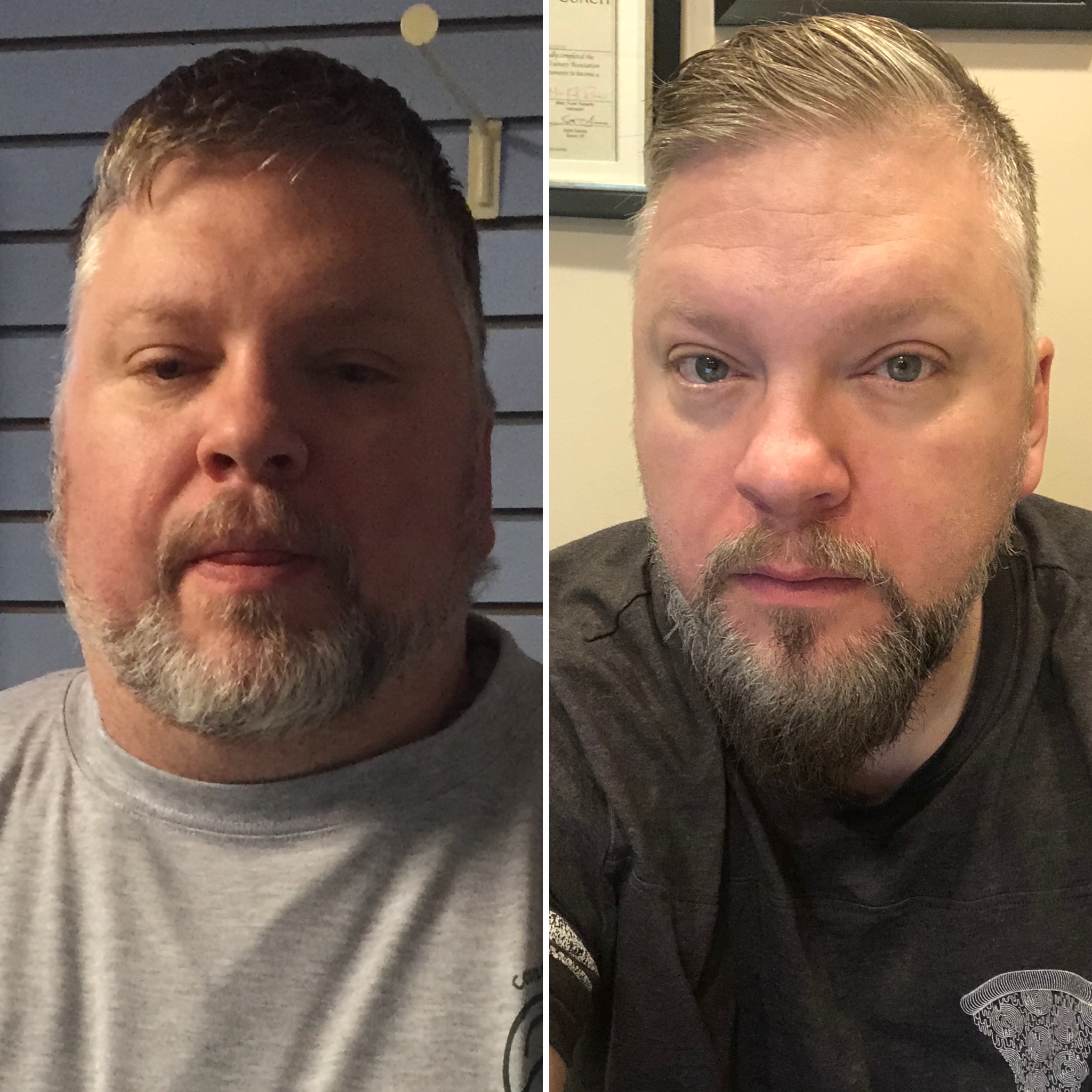 Keith Miller was a life-long martial artist, personal trainer, group fitness instructor, and trained MMA fighters before a series of life threatening illnesses caused him to suffer physically and emotionally for years. He battled congestive heart failure, depression, sleep apnea, low testosterone, and a weight gain of almost 100 pounds.
Today, he continues to improve his body and mind daily with the same techniques and practices he shares with men and women all over the world with his Up For It Coaching website.
He can be followed on the following Social Media Platforms:
Qualifications:
Certified Lifestyle Fitness Coach
Certified Health Coach (ICF Accredited)
Certified Professional Fitness Trainer
Certified Metabolic Conditioning Coach (Funk Roberts)
Certified Mixed Martial Arts Conditioning Coach
Certified IMPACT Group Fitness Instructor
2nd Dan Force Necessary Combatives
Level 10 Knife/Counter Knife Combatives Instructor
Certified Muay Thai Instructor
Jeet Kune Do Instructor
Submission Wrestling Instructor
Course Curriculum
Start Here!
Available in days
days after you enroll
Frequently Asked Questions
When does the course start and finish?
There are two options: 1. Month-to-Month programs renew at the end of every 30 days, and can be cancelled at any time. 2. Our 12 Week Program lasts for three months from your start date.
What if I don't belong to a gym or health club?
During our initial consultation we will discuss what equipment/facilities you have access to. After that, we'll design a training program based on your needs and access.
This program is online. What kind of support do I get?
All of your workouts will have detailed video instruction. You will have direct access to me through our mobile messaging app. You will also have support from our private Facebook group.